TELOS 2020
Annual Online TechFest of MYWBUT
TECH-FUNDA (Project Submission Contest)
Helpline
8240620742 / 9038073878
TECH-FUNDA | Project Submission Contest
---
| | |
| --- | --- |
| TECH-FUNDA is an online Project (Idea) Submission Contest, where Participants from all Streams require to submit Project Ideas with Abstract or a Complete Project. | |
---
Top 10 Projects
---
Event Details
Participants are required to submit Project Ideas with Abstract or Complete Project in the prescribed format which should answer the following questions and issues or include -
What is unique about this project?
What type of Problem Solved by your Project?
Implementation and Engineering Considerations: Specifications: functional, timing, electrical, and environmental (temperature) etc.
Block Diagram, Logic / Circuit Diagrams, and Algorithms.
Project Idea Submitted by.
---
Evaluation Criteria
A panel of experts from industry and academia will judge the submissions. The following list provides some of the criteria that will be applied in the selection of best projects:
Innovative concept / implementation
Practical application
Description of the design process
Design and implementation
---
Submission
Participants can sumbit their Project Ideas between 28th MAY, 2020 (10.00 AM) to 31st MAY, 2020 (11.00 PM).
Projects can be submitted in .ppt, .pptx, .doc, .docx, .pdf format only. In case you wish to upload more than one file at one time then zip the documents and upload in .zip or .rar format.
If more than one participant (of the same college or different colleges) want to submit the same Project Idea, any one of them can submit the Project. But they need to submit TELOS 2020 Registration IDs of other Participants as well during Upload and require to mention details of all the Participants in the Abstract.
Each Project can comprise of maximum FIVE participants.
One Team can upload only one Project Idea.
Projects copied from Internet will be discarded.
---
Prizes (per Project, not Individual)
1st Rank - Rs. 1000
2nd Rank - Rs. 750
3rd Rank - Rs. 500
4th Rank - Rs. 300
5th Rank - Rs. 200
6th Rank - Rs. 100
7th Rank - Rs. 100
8th Rank - Rs. 100
9th Rank - Rs. 100
10th Rank - Rs. 100
---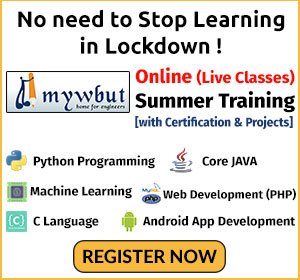 ---