TELOS 2020
Annual Online TechFest of MYWBUT
WHIZ-BIZZ (Business Plan Contest)
Helpline
8240620742 / 9038073878
WHIZ-BIZZ | Business Plan Contest
---
| | |
| --- | --- |
| WHIZ-BIZZ is an Business Idea / Plan Contest, which is not only a competition, but an event that will wake up the ENTREPRENEUR, the tycoon; INSIDE YOU! | |
---
Top 10 B-Plans
---
Event Details
The event will be of only one stage - EXECUTIVE SUMMARY (ABSTRACT) Submission (during Event period).
Each team can comprise of maximum FIVE participants.
A Team can have members from different streams and from different Colleges.
No individual member can be a part of more than one team at the same time.
One Team can upload only one Business Plan.
Participants can also include students who passed out in year 2018 who have started business last year and not received funding.
---
Event Format
EXECUTIVE SUMMARY (ABSTRACT) Submission



This round is the submission round and is completely online.
Teams are required to submit the Executive Summary of their business plans between 28th MAY, 2020 (10.00 AM) to 31st MAY, 2020 (11.00 PM) in .ppt or .pptx or .pdf or .doc or .docx format.
The Executive Summary must cover the following aspects in brief

Introduction

Brief Idea
Innovation aspect

Technology Aspect

Product/Services Description

Market Assessment

Preliminary Study of Present Scenario and competitors
Market Size
Commercialization Strategy

Economic Viability of Business Model

Feasibility
Profitability
Projected cash Flow and balance sheet for 3 years (optional)



The Executive Summary can be maximum 6 - 10 pages long.
---
Prizes (per Business Plan, not Individual)
1st Rank - Rs. 1000
2nd Rank - Rs. 750
3rd Rank - Rs. 500
4th Rank - Rs. 300
5th Rank - Rs. 200
6th Rank - Rs. 100
7th Rank - Rs. 100
8th Rank - Rs. 100
9th Rank - Rs. 100
10th Rank - Rs. 100
---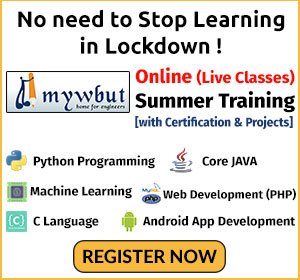 ---