Remote-Controlled LIFEGUARD
7 months ago, by MD Kiron Karim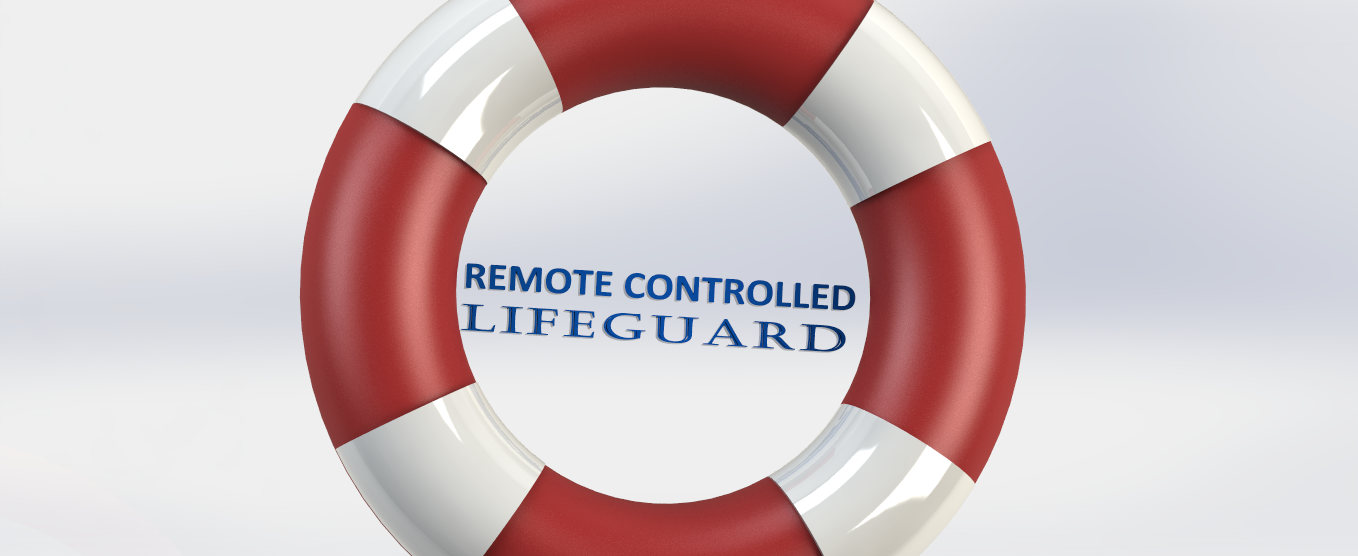 One evening I was reading newspaper, came across with the Saif Sea. It is a city – based tech startup which has fabricated a water drone to save people from drowning.
People rarely spot a lifeguard on the beaches. Surveys and Police records speak that about 80 people drown every day in India. 'If we want to reduce these deaths we must have the right tools to do so', says Aliasgar Calcuttawala, co-founder of Saif Sea.
In 2017, brothers Aliasgar, and Taher Ahmed decided to start Saif Sea. Aliasgar supervises the project development from Visakhapatnam whereas Taher manages the business side from Kolkata.
THE WATER DRONE
Saif Automation Services (SAS) has designed a water drone that functions like a lifeguard. The drone is a horseshoe U-shaped (orange in colour) weighing 12 kgs, floats in water. It can carry up to 300 kgs and travels up to a speed of 12 kmph. Remote control uses radio frequency from 156 and 174 MHz.
HOW DOES IT WORK?
Well you're quite thrilled, huh? The drone is light-weight, handy and if the lifeguard sites someone suffering, he/she takes it to the water; once afloat, the remote-controlled drone can be employed from a distance up to 10 kms. The person in distress needs to hold onto its handles, having the drone reached, and the lifeguard will direct them back to safety.
SPECIFICATIONS
·

The remote-controlled lifeguard works via VHF radio channel. Operational from 3-10 kms away.

·

Can travel at 12 kmph whereas human's max speed (in water) is 7 kmph.

·

It can function in the ocean with waves up to 8 feet.

·

On a full battery, it operates for 90 mins and has additional 8 hrs standby time with GPS tracking

·

It can be customized for military operations as well as water sports.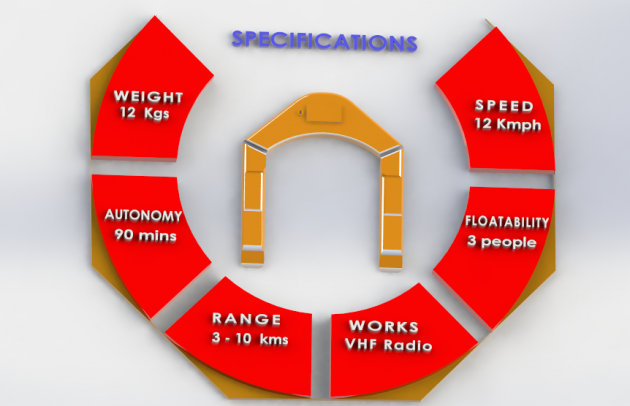 Again it has been proven, "Need is the mother of Invention". Like-minded engineers established a tech startup (Saif Sea); in just two years achieved new heights. Hence, look around you search for a need that opens a whole new opportunity for you. And who knows maybe one of my next contents will be YOU.
For more details and inside scoop you should visit saifseas.com.
---
Tags
mywbut
Technology Blog
lifeguard
Saif Sea
tech startup
---
Comments