It's time for Training! But Why?
9 months ago, by Priya koley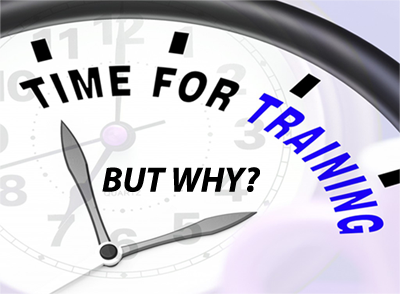 Why Training is important ?
Training offers a major chance to nurture the knowledge base you have. It helps you to improve your performance and helps your organization meet its business goal. It is important to have a sound grasp of the theory that underlies any profession or industry, but there are some skill that can only be learned through hands on practice. This is especially the case when studying in a field that requires the use of materials or software. When dealing an area of study that works with people, its absolutely essential.
.
Why Training is important for all Engineering students?
In today's world, all organization are looking for those students who are technically sound, innovative and inquisitive. They don't want to allocate a time and contribute money for training before putting employees on the job. That is the main problem faced by freshers who apply for a job. A quality solution for this obstacle is to take a training very seriously and boost practical knowledge as much as you can do.
Yes, it is really necessary for all Engineering students to enroll in Training for Engineering domain because of the following reasons:
Helps to build up technical skills in real time environment.
Helps to understand the area of interest and selection of an area of specialization.

Helps to learn basics of how to work as a team member to complete given tasks.

Helps to improve awareness of the industrial environment and work culture of the specific industry.

Real-time work and workshop projects help to learn more analytically.

Cooperation with expert help to solve queries with practical exposure.

Project during training helps to judge trainee's capabilities and skills.

Training programs make you to build a project as team so as to enhance your leadership as well as team working skills.
If you are interested about a Training or looking for the ways to burnish your technical skills , then join MYWBUT. This institute will provide you a quality training. MYWBUT offers training programs in all latest technologies. Moreover, you will be getting opportunity to work on live projects.
For more details and to apply, check here: https://mywbut.com/training-workshop/summer-training
---
Tags
training
engineering
mywbut
---
Comments